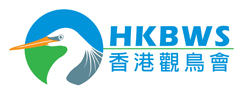 Subject: Black-headed Bunting [Print This Page]

---
Author: wgeoff Time: 7/01/2010 16:40 Subject: Black-headed Bunting

Po Toi 7th January 2010




I think this is a winter plumage male, which is unusual. Presumably, brought in by the cold front.
It was certainly very hungry, but unfortunately was disturbed by two groups of walkers and flew off, I couldn't refind it.

These buntings make a soft 'quip' call, quite different to the normal harsh bunting call.

After four years without seeing one, this is the second Black-headed Bunting on Po Toi in 2 weeks.
A good start to 2010.




---