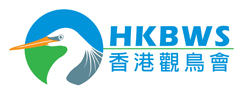 Subject: Letter to SCMP of bird-flu and closing Maipo [Print This Page]

---
Author: HKBWS WY Time: 25/05/2010 15:02 Subject: Letter to SCMP of bird-flu and closing Maipo

香港觀鳥會已去函南華早報"Letters to Editor",指出政府因應禽流感而封閉米埔保護區的政策已經過時,並支持世界自然基金會香港分會要求政府應盡快檢討是項政策。

HKBWS has sent an letter to "Letters to Editor", South China Morning Post to support WWF-Hong Kong's position that the government closure of Mai Po is an outdated policy which should be reviewed urgently.
---
Author: Sze Time: 26/05/2010 00:36

Good! Support!
---
Author: cgeoff Time: 26/05/2010 14:43

How about putting a copy of the letter here? I didn't see it.

GeoffC
---
Author: cgeoff Time: 28/05/2010 09:43

A very good letter. Well done.

I am very pleased to see the Society coming out strongly in public on this issue.

GeoffC
---
Author: tsheunglai Time: 28/05/2010 22:08 Subject: Letter from the society on birflu and closure of MPNR poicy

Dear all

While we are happy the society has formally done his part on the above topic well supported by resaons
and evidences, we mustn't forget the openness and freedom we enjoy here, our readiness to voice out for
what we think fit and right.

'One link must be strong as the others to make the whole chain enduring,' Father Rector Foster of St Louis
School once said in a morning assembly to us young boys. Our in-time vocings-out here
must have reached the highest level of the society.

Let us continue to play our proper part, however modest and humble our position is.

S L Tai




---