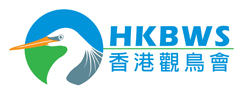 Subject: Special Feature Gallery - Dalmatian Pelican [Print This Page]

---
Author: hkwongkit Time: 30/04/2011 19:33 Subject: Special Feature Gallery - Dalmatian Pelican




I've just created a Special Feature Gallery for the Dalmatian Pelican. This huge bird used to visit Hong Kong between Dec and Mar annually but no more. Read on and enjoy the images captured on 14 Mar 2005 when I was extremely lucky to have a close encounter with them at Deep Bay ...

All comment welcome.
---
Author: fkm Time: 1/05/2011 02:55

A wonderful collection, well done, KK!





Too bad we cannot see them in Hong Kong any more...

---
Author: Andy-li Time: 1/05/2011 04:27

terrific series...my Mster



---
Author: wleepoin Time: 2/05/2011 20:38

Excellent series !

Wish they will come back to visit us again



Thanks for sharing.

Cheers
PWMK
---
Author: tongmenxiu Time: 6/05/2011 08:02

Nice shot!

---
Author: hkwongkit Time: 14/05/2013 16:55

Thought someone might be interested and miss the first round ...
Enjoy!
---
Author: kc3018 Time: 14/05/2013 17:33

awesome pictures...

hope they will return to Hong Kong very soon...
---
Author: John Holmes Time: 15/05/2013 06:17

There must be more than a few of us hoping to see these again....
---
Author: Lionel_Wong Time: 3/08/2013 18:09

nice shot

---
Author: hkwongkit Time: 20/01/2015 08:54

The Gallery has been moved to ...
http://www.angelfire.com/nb/kkhui/feature.html

[ Last edited by hkwongkit at 10/10/2016 18:59 ]




---