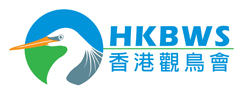 Subject: Canon equipment for sale [Print This Page]

---
Author: cgeoff Time: 28/07/2014 16:42 Subject: Canon equipment for sale

I have the following (mainly) Canon equipment for sale:

Canon EF 600mm 1:4 IS
Canon EF 300mm 1:4 IS
Canon 1D Mark 3
Wimberley head
Manfrotto 055C tripod
Canon 2x converter
Canon 1.4x converter
Canon 550 flash with Better Beamer

For the whole lot my asking price is $62K, but am happy to negotiate and I'm open to offers on individual items.

Pls PM me, or email/what's app me direct if you know these contacts.

GeoffC

[ Last edited by cgeoff at 28/07/2014 17:10 ]
---
Author: cgeoff Time: 31/07/2015 14:05

I never got round to selling my equipment for various reasons. The following are for sale

Canon EF 600mm 1:4 IS
Canon 1D Mark 3
Wimberley head
Manfrotto 055C tripod
Canon 2x converter
Canon 550 flash with Better Beamer

I am keen to sell these quickly, and am open to offers for individual items. I am thinking in the range of $45K for the lot.

Pls PM me, or sms/whatsapp if you know my number.
---
Author: cgeoff Time: 18/08/2015 13:22

Equipment now sold.
---
Author: cgeoff Time: 15/04/2016 12:00 Subject: Canon 300mm 1.4 IS and 1.4 converter for sale

I have the following equipment for sale:

Canon EF 300mm 1:4 IS (slight problem with lens hood)
Canon 1.4x converter (could do with a clean)
Canon 550 flash with Better Beamer

Not in perfect condition, for sure, but still functional, and would be suitable for somebody wanting try a step up without huge cost. I am looking for something in the region of $6,500.

I will also throw in, if you want it, an EOS 30D which has a slight problem that could easily be rectified (I think!).

PM or email me.

Geoff




---