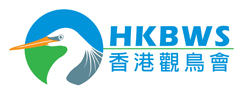 Subject: 基圍#12及#13小徑安全提昇 Gei wai #12 & #13 Path Safety Enhancement [Print This Page]

---
Author: WWF Mai Po Time: 3/02/2015 14:20 Subject: 基圍#12及#13小徑安全提昇 Gei wai #12 & #13 Path Safety Enhancement

基圍#12及#13東面小徑安全提昇工程 Gei wai #12 & #13 Eastern Path Safety Enhancement

為提昇小徑安全,本會將於基圍#12及#13路段(見圖紅色部份)以麻包袋擴闊並鞏固路面,最後將以泥土覆蓋麻包袋,並以小型挖土機壓平。工程已於一月底展開,預計於三月中旬完成。工程期間路段仍照常開放使用。若對閣下構成任何不便,謹此致歉。如欲查詢進一步資料,請聯絡米埔辦公室:2471-6212。

In order to increase safety along visitor paths, the concrete section along Gei wai #12 and #13 (see map, in Red) will be widened and strengthened by placing sandbags alongside the concrete path. The sandbags will then be covered with soil and smoothed over using a mini-digger. The work started in late January and is expected to be completed by mid-March. The path will remain open throughout the work period. We apologise for any inconvenience or disruption this may cause. If you require any further information please telephone the WWF Mai Po Office at 2471-6212.

---