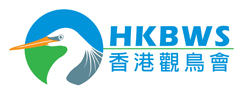 Subject: Siberian Blue Robin - male - Lamma [Print This Page]

---
Author: mguy Time: 31/03/2016 21:45 Subject: Siberian Blue Robin - male - Lamma

Record shot late evening in bad light..
TAI SHAN WEST, Lamma Island
31st March 2016 18:40
D7100 300 F/4 50s ISO 5000



[ Last edited by mguy at 1/04/2016 06:38 ]
---
Author: talkgirlelena Time: 1/04/2016 07:06

Mr. Miller,

Would you mind to tell me the exactly location of this beautiful bird ? I will come from central pier.

EW
---
Author: mguy Time: 1/04/2016 07:32

Is a little difficult because it is on private property & the surrounding area is private property with a rather zealous landowner .... I have only seen the bird after 18:30 when it comes into my garden pond which has a hide which is in almost full daily use at present.
I doubt that mine is the only one around, as others have had sightings recently but not shown them here.... if you sit on almost any wooded hillside I think you will likely for this & other similar migrants
---
Author: talkgirlelena Time: 1/04/2016 08:00

Sincerely thanks, Mr.Miller. Can you suggest another right direction to observe this similar passage migrant ?
---
Author: coconutcat Time: 1/04/2016 14:04

Mr. Miller,

Would you mind to tell me why you choose this location to wait for birds? Does this location have something special to attract birds? You always come up with nice birds!

Why I ask these questions is because I still can't figure out whether I should stay in a place to wait for birds or walk around to find them.
---
Author: subbuteo Time: 1/04/2016 14:55

What a fabulous picture- well worth the hours you put in!

Dylan
---
Author: mguy Time: 1/04/2016 18:57


---
Author: mguy Time: 1/04/2016 19:11


As to location...... I look for a place where there is no standing water, usually on the side of a north facing hill (it gets less sun & therefore more bugs under the trees), & preferably in a wooded area if you are looking for woodland migrants.
Then the thing is to put water where there is no water,,, can be as simple as a piece of tarpaulin on the ground or similar to allow you about 1" of water (can be deeper, but most birds are happy with about 1")
I have actually built a pond that is about 12'x12' from a mixture of clay & cement & varies between 1"-3" deep with water circulating through a pump.
But mine is a long term project & is in my garden.
This was the first migration year & I did not complete till 1st October 2015.
The last pond I built got many more birds in the second & subsequent years.

Then you need a hide... can be bought portable one or even just a mosquito net dyed brown/green... then just sit very still & wait with plenty of water & lotsa snacks that don't make a noise when you eat them

I hope this is of help... but if you need any other instruction please feel free to contact me.
Good luck, Guy
---
Author: coconutcat Time: 1/04/2016 21:20


---
Author: mguy Time: 2/04/2016 05:28

Just one thing though.... never put food around your water area....you will get a bird that will become very territorial & will stop all other birds coming to that area & to water... is usually a male Magpie Robin.
It seems that water is generally regarded by birds as a neutral area, although they are very wary as they are very exposed to predators who see a constant stream of birds congregating & don't need/like the extra hassle of being attacked by an aggressive bird.
Guy
---
Author: kkchang168 Time: 2/04/2016 08:40

Thanks very much Mr. Miller

Watching these threads is very helpful for me to know more about the habits of birds and how to find birds elsewhere. Really learn much.
---
Author: mguy Time: 2/04/2016 20:12






---