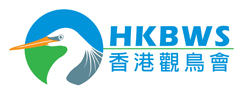 Subject: [Hong Kong] 放生的反思 Rethink about Mercy Release [Print This Page]

---
Author: HKBWS Chuan Time: 29/11/2016 12:46 Subject: 放生的反思 Rethink about Mercy Release

放生,是一個常見的傳統宗教儀式,本意是對眾生慈悲。但隨著全球化促進了國與國之間的交通及貿易,很多動物因為放生活動的大量需求在野外被捕捉並轉售圖利,也使放生活動商業化。基於大眾對生態的認識有限,現今的放生活動可為本地的生物多樣性帶來嚴重的生態影響。

有一項研究估計每年大概有47至77萬隻放生雀鳥於本港出售。由於捕獲的雀鳥往往被放入又擠擁又沒有水和食物的鳥籠內運送,很多雀鳥會在運輸期間死亡,而且放生後的生存率也很低。此外,放生動物可能帶有病菌,損害本地族群的健康。若放生動物是外來入侵物種,更會與本地原生物種競爭食物及棲息地,威脅牠們的生存。

野生動物本來就生活在野外,根本沒有必要把牠們捉回來再放生。這種做法完全違背了對動物慈悲的本意。慈悲須要與智慧並行,本會希望更多人能透過彼此尊重及良好的溝通,明白傳統的放生模式並不善巧,並改以其他方式〔如吃素、保護及改善野生動物的棲息地、成為自然保育機構的義工,等等〕來實踐「護生」和培養慈悲心。

漁農自然護理署最近出版了一份宣傳海報讓市民對放生活動有正確的認識,提高大眾對動物福利的意識。歡迎大家分享及傳揚有關訊息!

Mercy release, or merit release, is a traditional and widely practiced ritual which captive animals are released as an act of compassion. However, as globalization has now improved transportation and trade between cities and countries, many animals are captured from the wild so as to meet the increasing demand for religious release and it leads to commercialization of such practice. Owing to the lack of ecological knowledge, mercy release activities nowadays can lead to serious ecological impacts on local biodiversity.

A study in Hong Kong estimated that around 470,000-770,000 birds were sold for release every year (Chan, 2006). As the captured birds were often transported in poor condition (i.e. cramped in small cages without food and water), many individuals died during transportation and the survival rate of post-release is low. Moreover, the released animals may carry disease that will be harmful to the local population, or they may even be exotic invasive species which will compete with native species for food and habitats and threaten their survival.

Ironically, wild animals are already living in the wild. There is no point in capturing them in order to free them. The current "catch and release" mode of mercy release totally violates the original intention of helping animals out of compassion. Compassion and wisdom should go hand in hand. With respect and through better communication, we hope more people can understand the traditional way of mercy release is not a wise way to help animals and it should be replaced by other skilful alternatives which can cultivate compassion towards living beings (e.g. switch to a vegetarian diet, protect and enhance wildlife habitats, become a volunteer in nature conservation organizations, etc.).

AFCD has recently published a new poster to promote proper understanding of mercy release activities and to raise public awareness on animal welfare. Feel free to share and spread the message!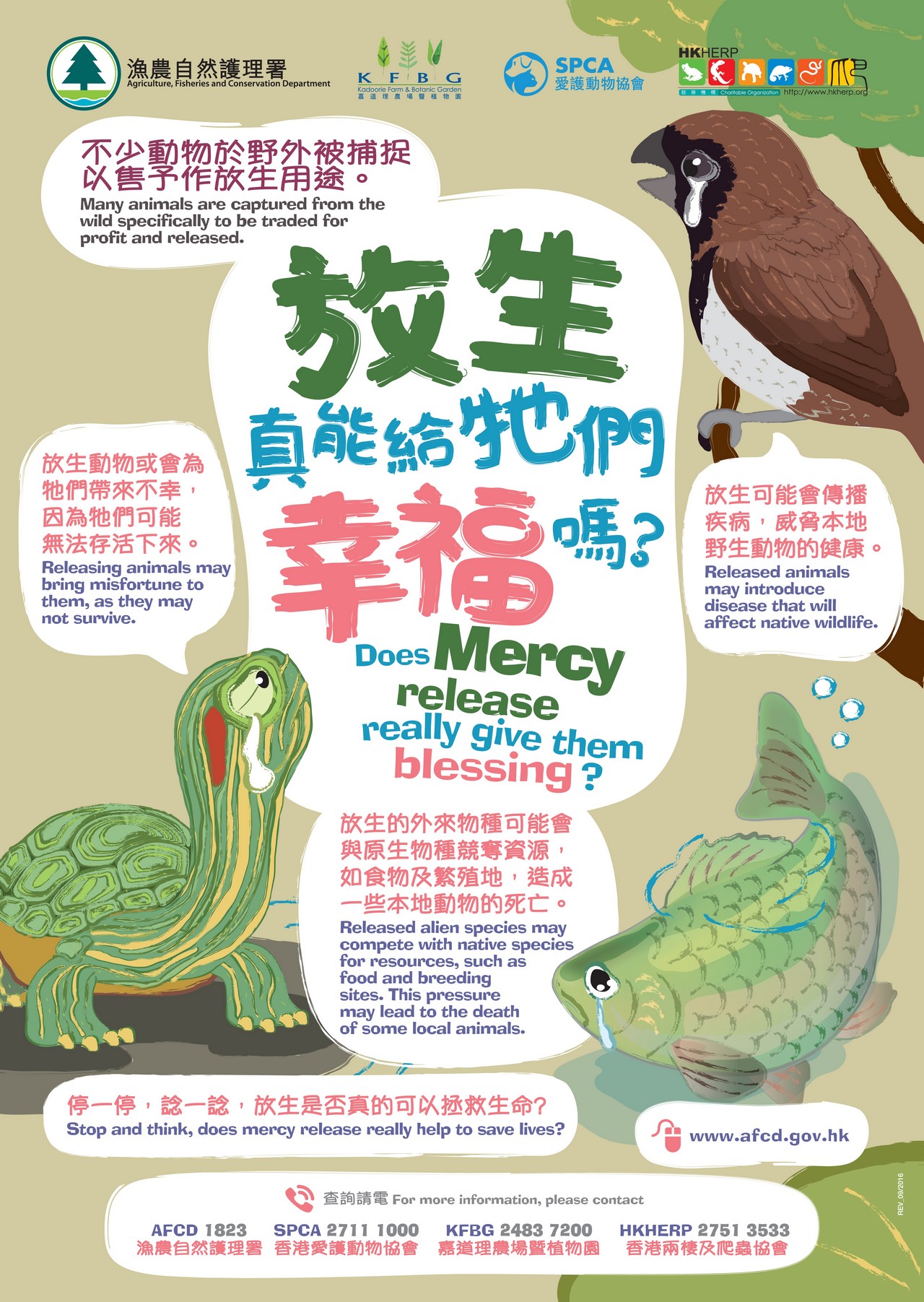 參考Reference:
Chan, S.W. (2006). The Religious Release of Birds in Hong Kong (Master's thesis). Retrieved from HKU Scholars Hub. (URL: http://hdl.handle.net/10722/51015)



Image Attachment: AFCD_MR_poster_20161005(resized).jpg (29/11/2016 12:46, 511.3 KB) / Download count 934
http://hkbws.org.hk/BBS/attachment.php?aid=28149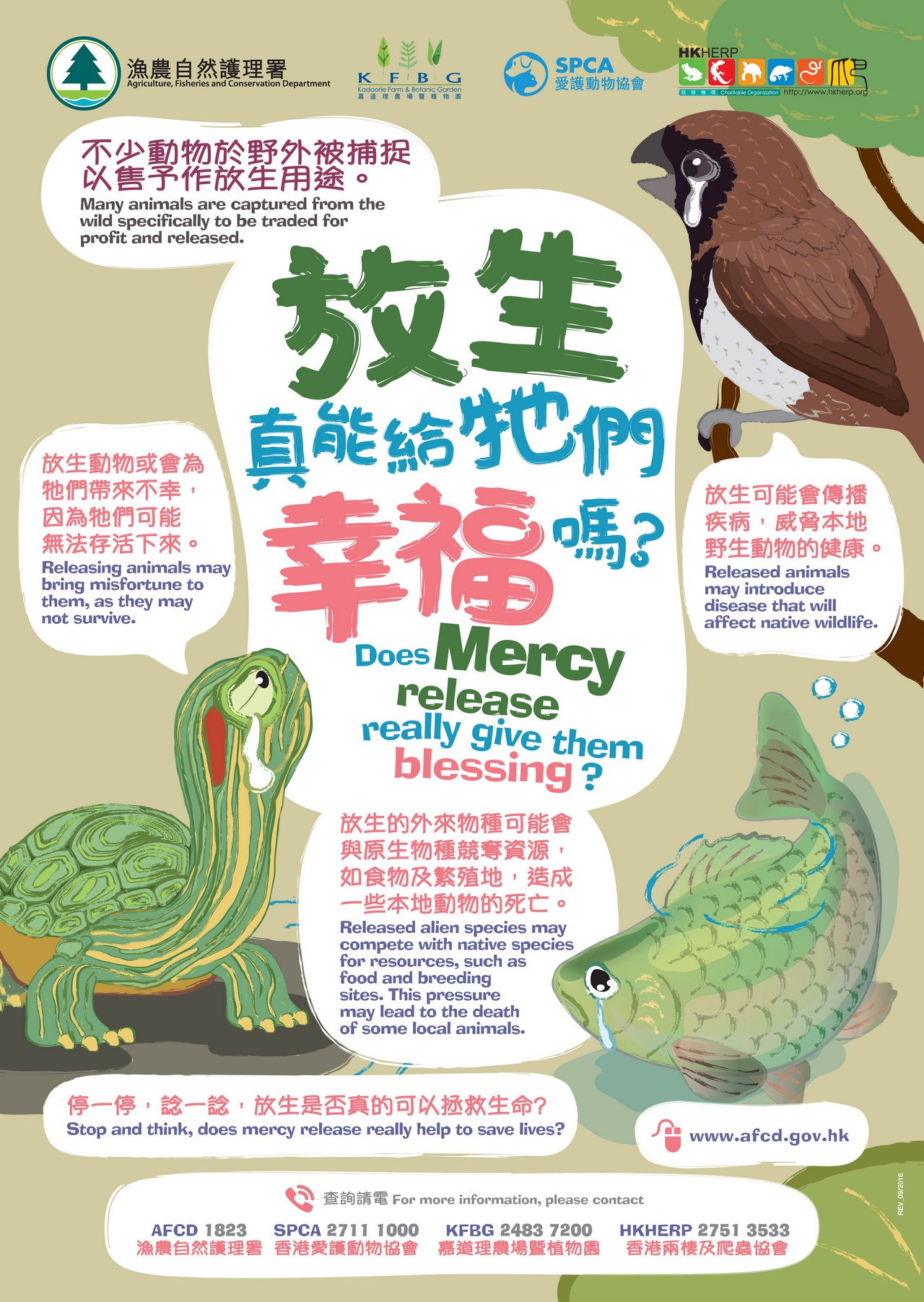 ---