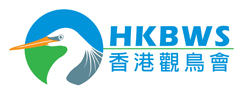 Subject: 燕巢雀佔? Nest Adoption? [Print This Page]

---
Author: BWA Time: 5/06/2017 22:17 Subject: 燕巢雀佔? Nest Adoption?

麻雀會不會佔用雨燕巢呢?
Will Tree Sparrow use a Swift nest, or was it just curious?

https://flic.kr/p/U78D1R
---
Author: ajohn Time: 6/06/2017 09:22

That's a Red-rumped Swallow nest. Was this in Hong Kong? They are quite rare as breeding species here.
The sparrow was probably investigating potential nest sites. I think it's possible that it would take over a swallow nest if it thought it was suitable.
---
Author: louislee Time: 6/06/2017 12:14

I saw in the photo description 嘉義 (Chiayi), which is a city in central Taiwan.
---
Author: ssrg Time: 7/06/2017 01:24

In Hong Kong, both Tree Sparrow and Crested Myna will use House Swift nest.
And House swift will use Barn Swallow nest.
在香港,麻雀及八哥均會佔用小白腰雨燕的巢。
而小白腰雨燕則會佔用家燕的巢。

[ Last edited by ssrg at 7/06/2017 01:26 ]




---