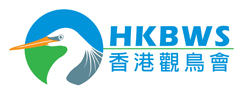 Subject: Bird Identification in Ancient Chinese Paintings [Print This Page]

---
Author: ankeney Time: 11/02/2020 00:26 Subject: Bird Identification in Ancient Chinese Paintings

Dear Bird Watcher,

My name is Ankeney Weitz of the Chinese Painting and Natural History research team at the Department of East Asian Studies at Colby College (USA). I am using ancient Chinese paintings to conduct a research project on early Chinese biological study. I aim to identify the birds and plants in paintings from the 10th - 19th centuries, and request your help in making identifications so we can build a data set for our research. The platform of this work is the citizen-science website Zooniverse, based at Oxford University in England. Zooniverse promotes large scale collaboration by people from all over the world in order to create new knowledge. Please join us on this exciting journey of discovery! And please encourage your fellow bird watchers to check us out too!

To participate, go HERE

Ankeney Weitz, Ph.D.(魏文妮)
Ellerton M. and Edith K Jetté Professor of East Asian Studies
Colby College
Maine, USA
---
Author: ankeney Time: 11/02/2020 00:34

Here is a description of the project:

About Natural History and Chinese Painting

This collaborative research project considers the intersections between natural science and visual culture in traditional China (10th - 19th centuries) by investigating the species of plants and animals depicted in paintings.

How many of these species can we identify today?
Might any pictures of extinct species lurk in these paintings?
Why did artists render animals and plants with so much naturalism?
What patterns can we detect in the combinations of specific birds and plants?




---