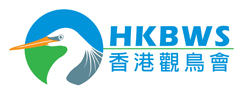 Subject: 足旗挑戰攝影比賽 #LegflagChallenge Photo Contest [Print This Page]

---
Author: lkatherine Time: 13/10/2020 13:00 Subject: 足旗挑戰攝影比賽 #LegflagChallenge Photo Contest

足旗挑戰攝影比賽 #legflagChallenge Photo Contest
<<詳情 details>>

"足旗挑戰攝影比賽"旨在鼓勵觀鳥愛好者、鳥類攝影師和公民科學家來記錄並報告在東亞-澳大拉西亞遷飛區看到的戴足旗的水鳥。這些水鳥為專業的保護人員和研究者提供的關於其生活史的重要信息。同樣的,在觀察中獲取的信息對於保護人員制定候鳥保護計劃和行動有重要價值。

您的記錄對保護工作意義非凡!

The #LegflagChallenge Photo Contest aims to encourage birdwatchers, bird photographers and all kinds of citizen scientists to document and report sightings of waterbirds in the East Asian-Australasian Flyway that carry leg flags, tags and other types of attachments. Birds carrying these leg flags and tags provide crucial information about their life histories for professional conservationists and researchers. The information drawn from these observations, in turn, are particularly valuable in helping conservationists develop plans and actions to conserve migratory birds.

Your sightings contribute to conservation!




---