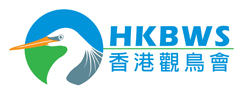 Subject: BBC Wild China 《發現新大陸》 [Print This Page]

---
Author: HFCheung Time: 29/08/2008 21:57 Subject: BBC Wild China 《發現新大陸》

Have anybody watched the BBC series "Wild China" yet? I have not, but want to get some comment from those who may have seen it already.

HF Cheung

Although China is "wide", the BBC series is called "Wild China". Sorry for the typo mistake earlier.

[ Last edited by HFCheung at 1/09/2008 23:40 ]
---
Author: yyattung Time: 29/08/2008 23:00

I watched a small part. But I think that is disappointing. I suspect many were filmed in artificial condition (i.e. in cage or aquarium) rather than in the wild environment.

The planet earth is much better!! (at least narrated by Sir David Attenborough!)
---
Author: puppymic Time: 29/08/2008 23:16

星期六10:00-11:00pm (發現新大陸)高清翡翠台會播



http://schedule.tvb.com/hdjade/20080830.html?all

[ Last edited by puppymic at 29/08/2008 23:34 ]
---
Author: cmankit Time: 29/08/2008 23:19

i watched it the first time at Pearl this Tuesday (26.8.2008). not too bad ah. we could see the whole process of the fisherman making use of the cormorant to catch fish for them (without eating the fish by the bird first). i used to think that there was a rope tying on the bird's leg. yet, we were told that the bird was trained since birth and had developed a trusting relationship with the master like a slave, if not a child. not exactly a documentary focusing on birds of China but our winged friends play key role during the one-hour video on and off. i will sit back and watch it on TV whenever possible. of course, you could buy the DVD set yourself like the Planet Earth.

---
Author: msamuel Time: 30/08/2008 08:58

I like it. In fact, I saw more birds than I originally expected from a program titled "Sharp Wild China". I think it was filmed from a human geography perspective rather than from a natural geography perspective. I feel good to have opportunity to see things in different angles. -- Samuel
---
Author: sbena Time: 30/08/2008 20:27

Episode 6 includes a 4-minute footage of Mai Po and Deep Bay. There's a great time lapse sequence of a rising Deep Bay tide and a draining gei wai, Spoonbills feeding and large Avocet flocks against the Shenzhen backdrop. The filming was done in February 2006 and we (WWF) had to build a special floating raft for their cameraman (Mike Pitts) to get up close with the mudflat birds. Other than Mai Po, they went out close to the airport for Dolphin footage. Bena.

[ Last edited by sbena at 30/08/2008 20:30 ]
---
Author: puppymic Time: 30/08/2008 23:32

超級精彩,好好睇。



---
Author: lchunfai Time: 31/08/2008 15:12

隻Black-tailed Godwit,主持是否讀錯中文名

---
Author: kkitty Time: 31/08/2008 21:27

DVD/Blue-ray disc of this documentary.

http://www.yesasia.com/global/wi ... 0-0-zh_TW/info.html
http://www.yesasia.com/global/wi ... 0-0-zh_TW/info.html

http://www.hmv.com.hk/ch/product/dvd.asp?sku=152565

[ Last edited by kkitty at 31/08/2008 21:39 ]
---
Author: puppymic Time: 1/09/2008 00:03

係要集集追至會睇,我買隻Planet Earth DVD仲未睇

---
Author: kkitty Time: 1/09/2008 00:21



所以諗, 不如睇牒算喇.



btw, 剛剛睇左 bena 講話有關 maipo 同 pink dolphin 個 part lu. 先睹為快.

---
Author: HFCheung Time: 1/09/2008 23:50

I think Samual's comment is on the point. It is more human geography than wild-life documentary. It is a bit disappointing to me, by not being "wild" enough. Somehow, I feel that the time spend on planning is not sufficient, and therefore they are forced to film scenes that are "easy to get" in China. This may already be good enough for oversea viewers.

HF Cheung
---
Author: sbena Time: 2/10/2008 10:29

I wasn't able to watch the final episode last night, but I am told Pearl completely cut out the Mai Po gei wai and waterbird footage in order to save time for advertisements. Unbelievable! A missed opportunity to show the HK public just how special and unique the Deep Bay area is. Bena.

[ Last edited by sbena at 3/10/2008 20:33 ]
---
Author: lida Time: 2/10/2008 14:00

This is a very disappointing act, but I think we can't file a complaint to the relevant authority on that. I wish there're other ways to watch this particular part about Mai Po and Deep Bay, maybe broadcast it at the Panda shop?
---
Author: ajohn Time: 3/10/2008 09:54

I saw the program on Tuesday, expecting to see footage about Mai Po and was surprised that I missed it - I wondered whether I was out of the room when MP was shown but apparently not.
Out of the entire series, it seems totally ridiculous that Pearl deliberately removed the section which is actually most relevant to Hong Kong residents!
---
Author: tbob Time: 3/10/2008 18:21

Unfortunately due to copyright it may be difficult to screen segments in Panda Shop.

The whole DVD series is on sale in China.
---
Author: HFCheung Time: 8/10/2008 17:49

Coming to think of it, I have not seen the part on Blue-crowned (Yellow-throated) Laughingthrush either. I heard they have filmed it. May be this section cannot make it in the final cut.

HF Cheung
---
Author: Linda Time: 14/02/2009 12:01



Look look

化妝 新娘化妝 化妝课程 myblog blog
---
Author: handrew Time: 14/02/2009 18:24

I have the DVD of the series. It is indeed far from exclusively about wildlife but although I agree that may be misleading to people I nevertheless found it a very good series and there is much to inspire us. There is also a reasonable book to go with the series. Perhaps this is something that could be stocked in the HKBWS library (and the DVD too). There is also a fine new book called Green China by Heather Angel, which I recommend.

Andrew




---