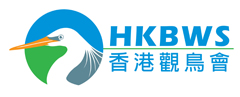 Subject: [Survey] Waterbird Count Training Workshop 水鳥普查訓練工作坊 [Print This Page]

---
Author: HKBWS Surveyor Time: 18/12/2007 17:33 Subject: Waterbird Count Training Workshop 水鳥普查訓練工作坊

Waterbird Count Training Workshop (Half day)
Date: 20 January 2008 (Sunday)
Time: 9:00 am – 12:30 noon
Gathering location: Mai Po Car Park
Registration is free – but space is limited

水鳥普查訓練工作坊 (半天活動)
日期:2008年1月20日(星期日)
時間:上午 9:00至中午 12:30
集合地點:米埔停車場集合
費用全免,名額有限

Pdf file for download

Word file for download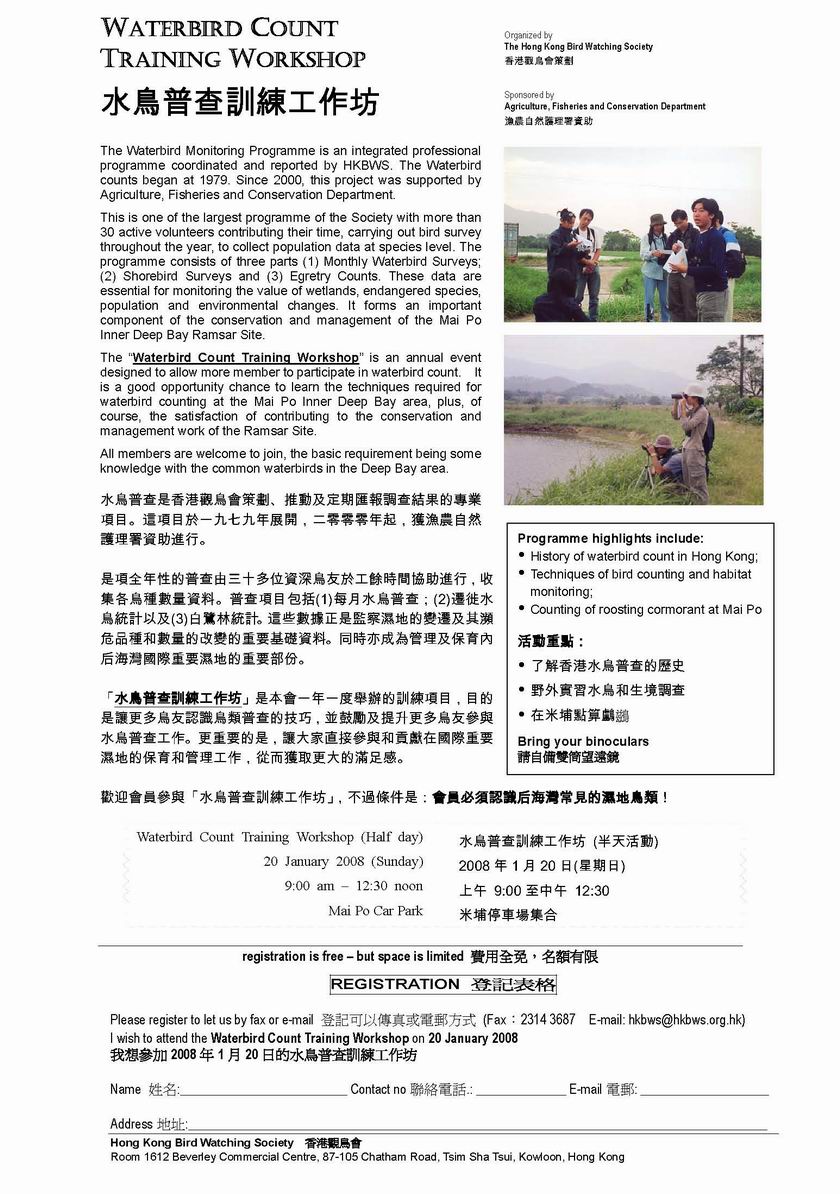 ---
Author: lagnes Time: 29/12/2007 03:01 Subject: Participating the workshop

Hello,

Can non-member join the workshop as well? Me and my friend are interested in joining the event, but she is not a member of BWS.
---
Author: sdavid Time: 31/12/2007 09:19

Hi there. I joined this workshop last year but have heard nothing since?




---